DODIJELJENA NAGRADA «ŽELJKO TRGOVČEVIĆ» ZA 2018. GODINU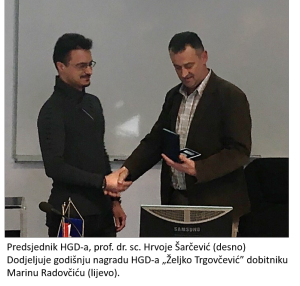 Na godišnjoj skupštini HGD-a održanoj 14. 03. 2019. dodijeljena je godišnja nagrada HGD-a  "Željko Trgovčević" za 2018. godinu. Nagrađeni Marin Radovčić sa Prirodoslovno-matematičkog fakulteta Sveučilišta u Zagrebu tom je prilikom članovima Društva prezentirao rezultate svoga rada: Marin Radovčić, Tom Killelea, Ekaterina Savitskaya, Lukas Wettstein, Edward L. Bolt and Ivana Ivančić-Baće (2018). CRISPR–Cas adaptation in Escherichia coli requires RecBCD helicase but not nuclease activity, is independent of homologous recombination, and is antagonized by 5' ssDNA exonucleases. Nucleic Acids Research.
4. KONGRES HRVATSKIH GENETIČARA S MEĐUNARODNIM SUDJELOVANJEM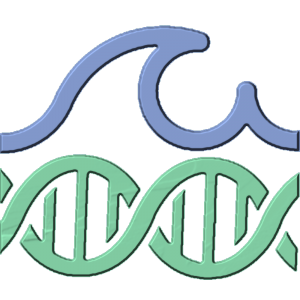 Četvrti Kongres hrvatskih genetičara s međunarodnim sudjelovanjem uspješno je održan od 26. do 29. rujna 2018. godine u gradu Krku u organizaciji Hrvatskog genetičkog društva. HGD se za pomoć i podršku zahvaljuje našim generalnim sponzorima tvrkama Eppendorf AG., INEL – medicinska tehika d.o.o. i Labena d.o.o., našim sponzorima tvrtkama CruX d.o.o., Diagnostica Skalpeli d.o.o. i Kemomed d.o.o., te Ministarstvu znanosti obrazovanja i športa Republike Hrvatske. Cjelokupnu knjigu sažetaka i osnovne informacije o kongresu možete pronaći ovdje. Galeriju fotografija sa kongresa možete pogledati ovdje.