Book of abstracts of the 14th International Symposium of Croatian Metallurgical Society – SHMD '2020, Materials and metallurgy
First circular – call for papers for the 14th International Symposium of Croatian Metallurgical Society "Materials and Metallurgy" SHMD '2020
Registration form for the 14th International Symposium of Croatian Metallurgical Society "Materials and Metallurgy" SHMD '2020
Survey of 13th International Symposium of Croatian Metallurgical Society (CMS) – SHMD '2018
Instructions for online booking of accommodation for the 14th International Symposium of Croatian Metallurgical Society
Click on the link below for booking accommodation for the 14th Symposium "Materials and metallurgy"
14th SYMPOSIUM "MATERIALS AND METALLURGY"
Please choose the check-in date, number of nights and number of adults in the room (1 for single use room or 2 for double/twin room), then click on the button Book this (Please see Picture 1)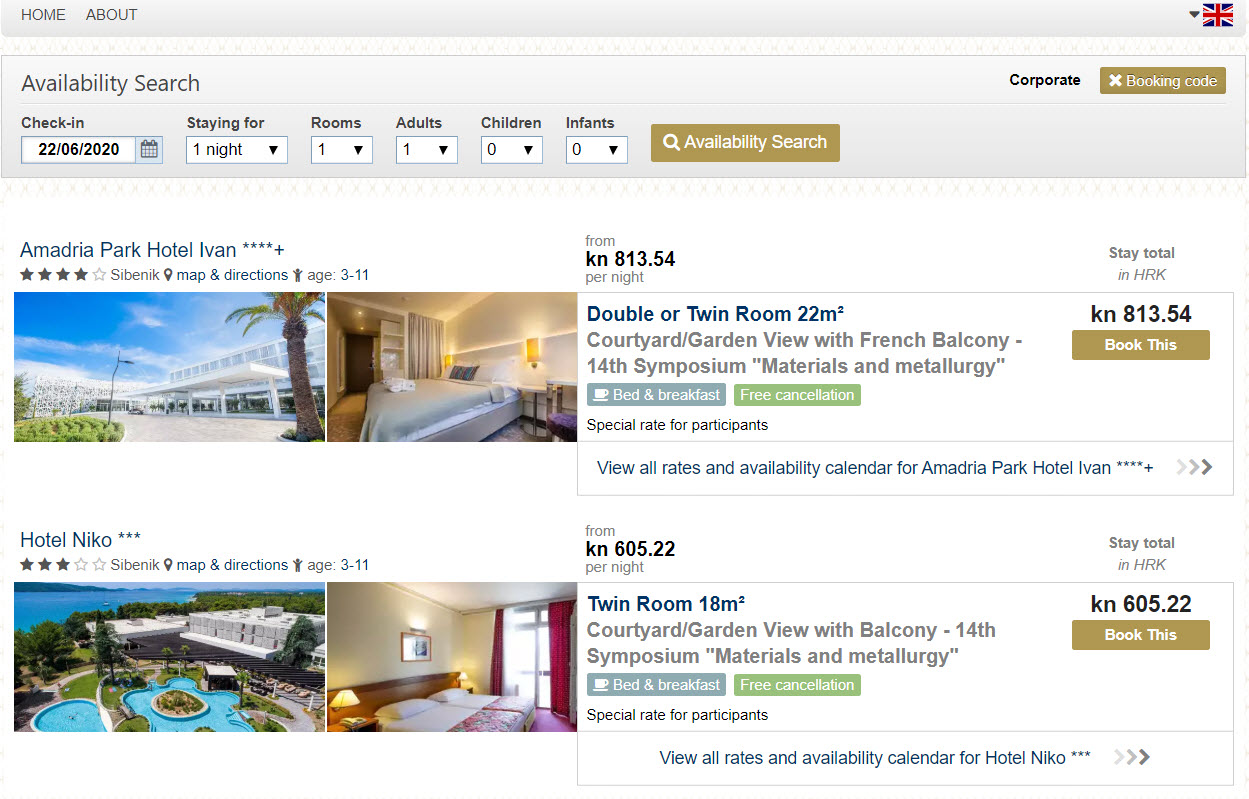 On the next screen, you need to fill out Guest details (name, email, phone number)
Payment/Guarantee option:
Payment card – a credit card is required at the time of booking to guarantee the room, payment will be upon arrival at the hotel reception.
Bank transfer – payment in advance
If you are paying by bank transfer please mark thick on "I would like an invoice for my booing" where you need to enter Invoice information. After booking accommodation you will receive pro forma invoice on your email (Please see Picture 2)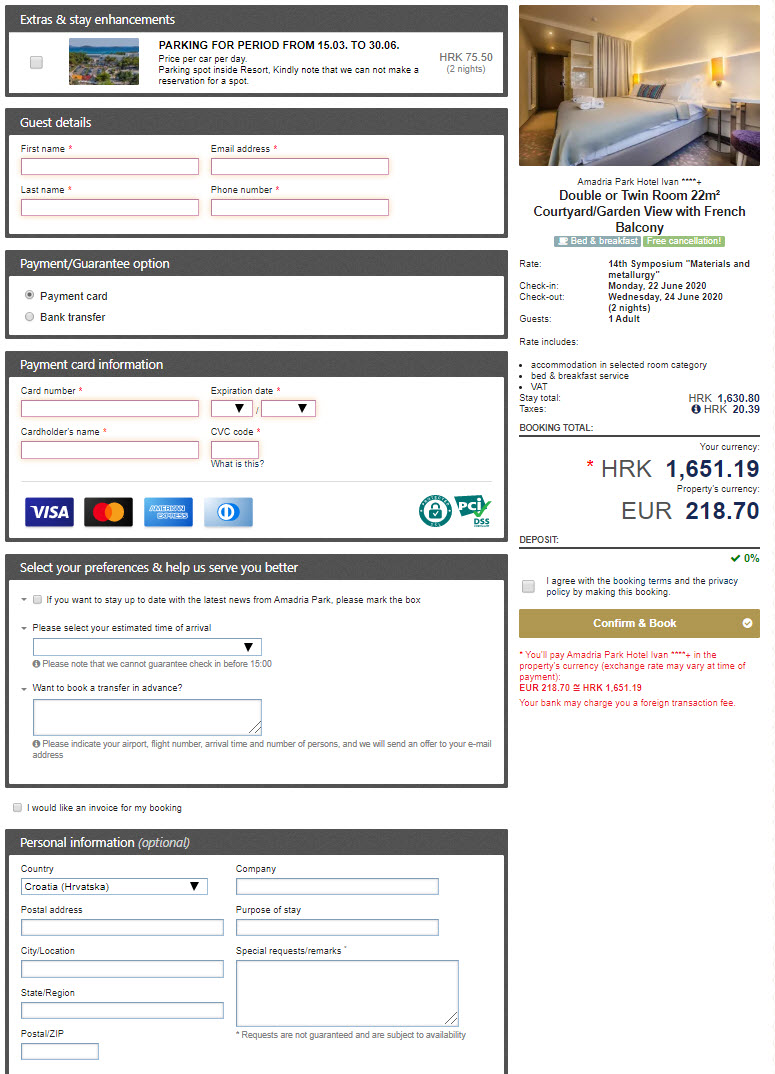 At the end, please select "I agree with the booking terms and the privacy policy by making this booking" (Please see Picture 2).
The booking confirmation will be sent to the email address that was left at guest information.